History: U.S. Marine Corps created in 1775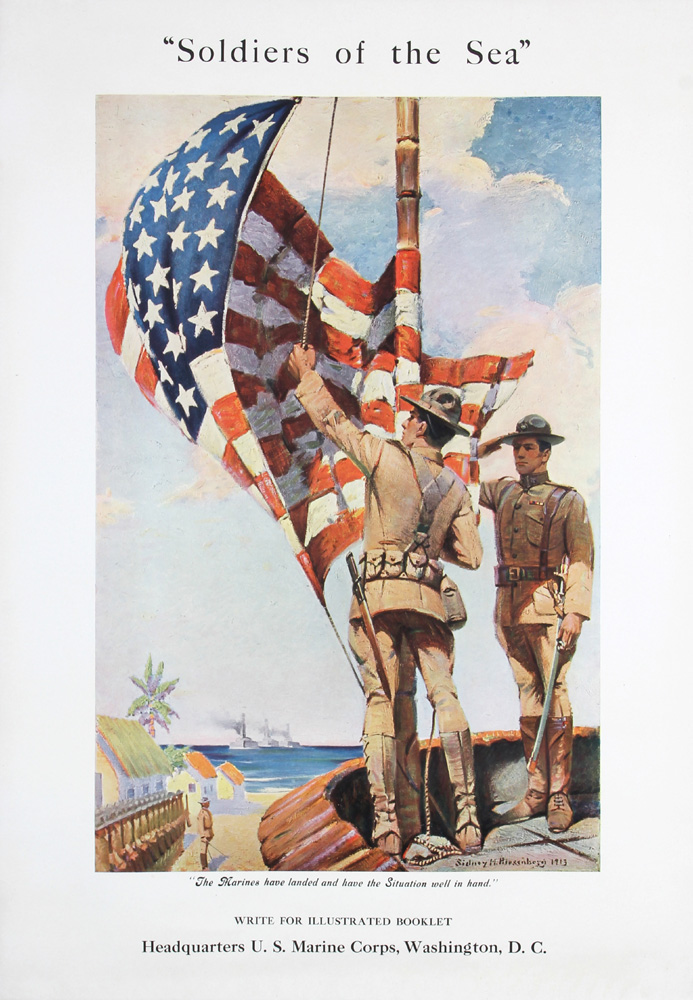 History: U.S. Marine Corps created in 1775
On this day in 1775, during the American Revolution, the Continental Congress passed a resolution forming two battalions of Continental Marines capable of fighting for independence both at sea and onshore. The resolution was drafted by future U.S. president John Adams and adopted in Philadelphia on November 10, 1775. The original U.S. Marines distinguished themselves in important operations during the Revolutionary War. In July 1798. the U.S. Marine Corps became a permanent military force under the jurisdiction of the Department of the Navy (formed in May 1798). Marines have participated in all the wars of the United States and in most cases were the first soldiers to fight. Today, the USMC  has approx. 200,000 active-duty members and 40,000 reserve Marines.
View at https://bit.ly/3N4sGFk
#Marines #MarineCorps #PosterArt #VintagePoster #VintagePosters #vintage #art #graphics #posterconnection #originalposter #vintagefinds #interiordesign #vintagehome #vintagedecor #graphicdesign