History: Donald Brun born in 1909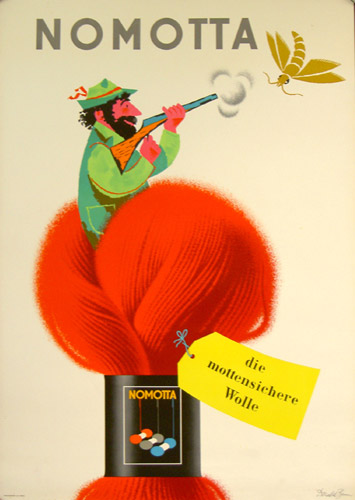 History: Donald Brun born in 1909
On this day in 1909, graphic designer, Donald Brun, was born in Basel, Switzerland. During his apprenticeship as a graphic illustrator in the late 1920s, Brun celebrated his first successes as a poster artist when he won a Basel poster competition for "baths" in 1928. Between the 1930s and 1970s, Brun created hundreds of poster designs, mainly for consumer goods. Among his clients were such renowned companies as Bata, Bell, Gauloise, Persil or Swissair. His posters are marked by a subtle sense of humor and solid craftsmanship. In 1952, Brun became co-founder of the Alliance Graphique Internationale (AGI). He passed away in Clarens in 1999.
View at https://bit.ly/3D8HwHB
#DonaldBrun #PosterArt #VintagePoster #VintagePosters #vintage #art #graphics #posterconnection #originalposter #vintagefinds #interiordesign #vintagehome #vintagedecor #graphicdesign