History: Peter Max born in 1937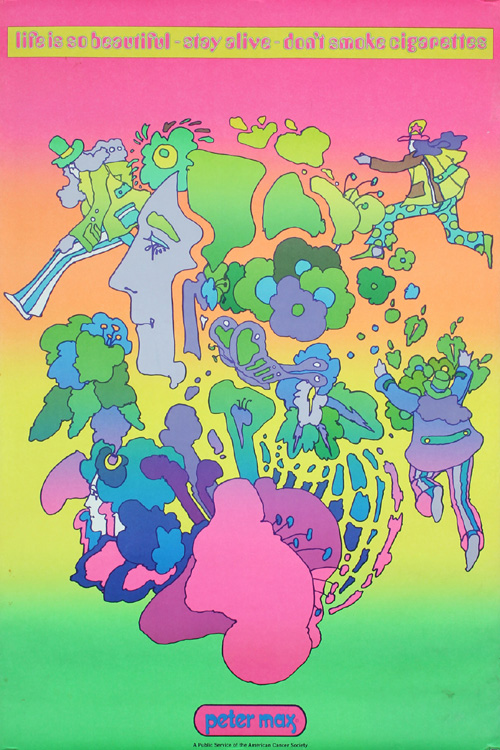 History: Peter Max born in 1937
Happy Birthday, Peter Max! Peter Max (born Peter Max Finkelstein in Berlin) is a pop culture graphic artist known for his psychedelic style of painting and the use of bright, vibrant colors. In 1938, Max's parents fled Berlin to settle in China and later in Israel, Paris, and New York. Max began his artistic career in the United States in the 1960s by opening a small art studio with a friend. He developed a unique style of art combining antique photographic images, bold colors, and collages. His studio became very popular among business houses and his art was soon appearing on posters and walls of colleges in the U.S.  He became famous for his unique symbolism and his artworks appeared in several television commercials which made him a national icon.
The poster is part of our October 28 sale. Details at https://tinyurl.com/28euzhn4
#Peter Max #VintagePoster #VintagePosters #vintage #art #graphics #posterconnection #originalposter #vintagefinds #interiordesign #vintagehome #vintagedecor #graphicdesign