History: Olympic Games in Mexico open in 1968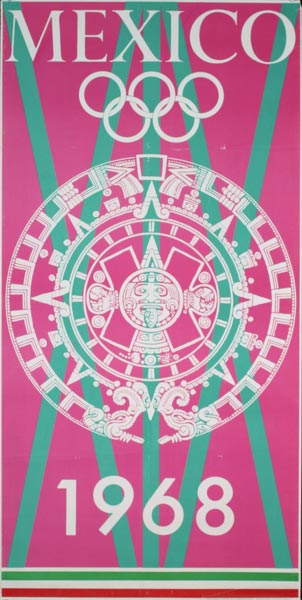 History: Olympic Games in Mexico open in 1968
On this day in 1968, the first Olympic Games in Latin America were opened In Mexico City. The Games were overshadowed by political events such as the Soviet invasion of Czechoslovakia and civil unrest in the host country. More than 5,000 athletes from over 100 nations participated. It marked the first time that West- and East Germany would send separate teams to the Olympics (the team from the GDR was forced to depart early as the IOC forbade it from competing under the name DDR). During the medal ceremony for the 200-meter dash, American medal winners Tommie Smith and John Carlos demonstrated their sympathy for the "Black Panther" movement by raising a black-gloved fist during the American national anthem. American Bob Beamon created a sensation with his world record long jump of 8.90 meters (29 ft. 2 1/2 in.), beating the existing record by 55 cm (21 3/4 in.).
Direct link at https://bit.ly/3zcS2bf
#Olympics #OlympicGames #PosterArt #VintagePoster #VintagePosters #vintage #art #graphics #posterconnection #originalposter #vintagefinds #interiordesign #vintagehome #vintagedecor #graphicdesign