History: Concorde slashes Atlantic flight time in  1973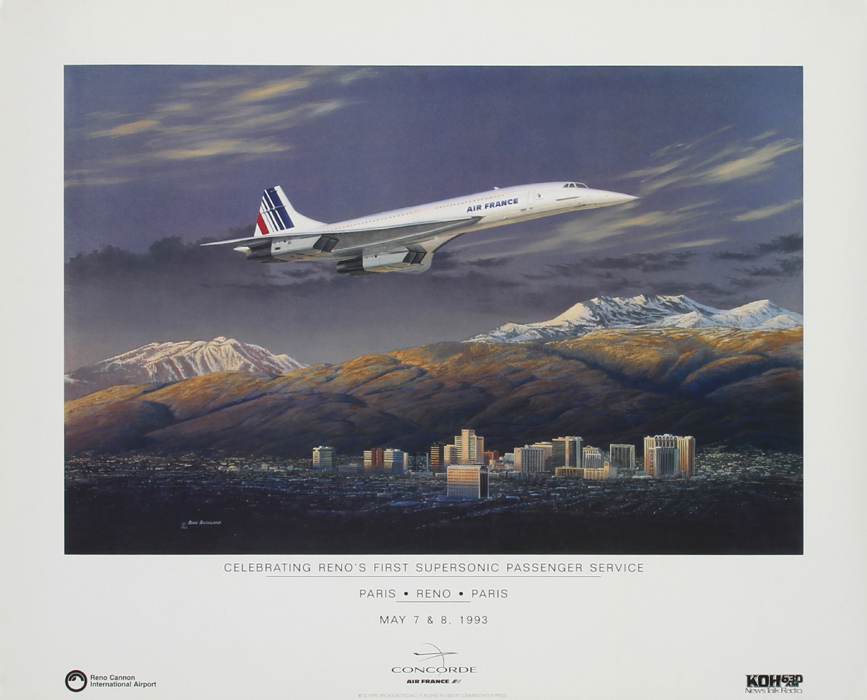 History: Concorde slashes Atlantic flight time in  1973
On this day, the Concorde made its first non-stop crossing of the Atlantic in record-breaking time. The French model of the supersonic airliner flew from the US capital, Washington, to Orly airport in Paris in three hours 32 minutes.
Concorde began commercial flights in January 1976 with London-Bahrain and Paris-Rio services. Regular flights to the US did not start for another three years as American aviation authorities were not willing to allow the plane to land at their airports. Concorde had an almost unblemished safety record until 25 July 2000, when an Air France model built in 1975 crashed shortly after taking off from Charles de Gaulle Airport in Paris. All 109 people on board were killed and there were also four fatalities on the ground. All Concordes were grounded while a full investigation took place and flights did not resume until November 2001. In April 2003 British Airways and Air France announced the plane would be retired due to falling passenger revenue and rising maintenance costs. Concorde's final commercial flight was on 23 October 2003.
Inquiries via posterconnection.com
#Concorde #PosterArt #VintagePoster #VintagePosters #vintage #art #graphics #posterconnection #originalposter #vintagefinds #interiordesign #vintagehome #vintagedecor #graphicdesign