History: Burkhard Mangold born in 1873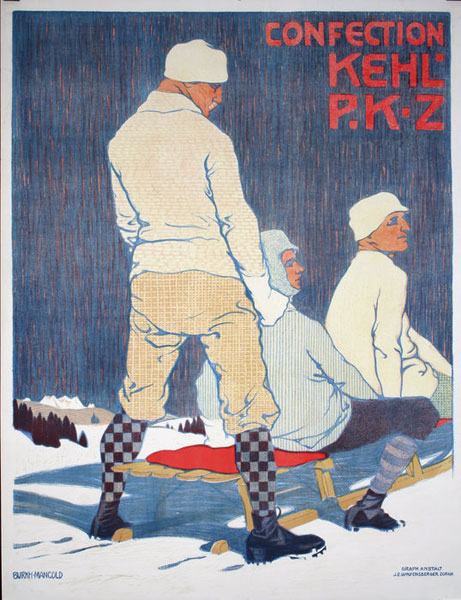 History: Burkhard Mangold born in 1873
On this day in 1873, the Swiss artist was born in Basel, Switzerland. Mangold worked as a designer, glass painter, and poster artist. He initially studied and worked as a painter in Basel (1890-1893) before traveling to Paris (1894) and moving to Munich (1894-1900) where his work became influenced by the contemporary German art nouveau poster style. After returning to Basel (1900), Mangold won a poster competition for a Swiss singing festival in 1905. Most of the artist's poster works stem from the period between 1900 and 1917. Burkhard Mangold is considered to be a leading contributor to the development of graphic arts and the Swiss poster around the turn of the century. He died in Basel in 1950.
Inquiries via posterconnection.com
#Mangold #SwissPoster #PosterArt #VintagePoster #VintagePosters #vintage #art #graphics #posterconnection #originalposter #vintagefinds #interiordesign #vintagehome #vintagedecor #graphicdesign