History: First Davis Cup Final in 1900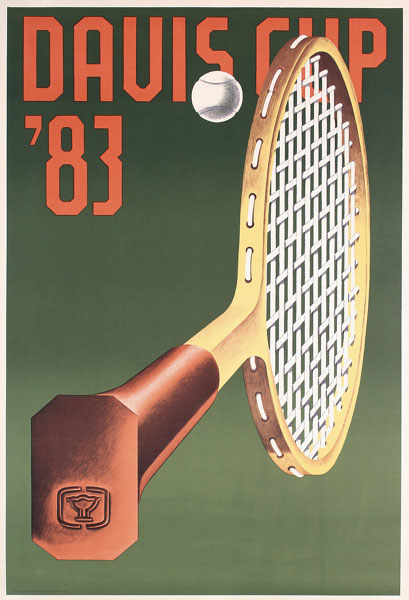 History: First Davis Cup Final in 1900
On this day in 1900, the first Davis Cup final took place between the United States and Great Britain, then playing under the name of the British Isles. The first competition was held at the Longwood Cricket Club in Boston where the Americans surprised the British team with an early unbeatable 3-0 lead. The idea for the tournament was conceived in 1899 by four members of the Harvard University tennis team, who wanted to challenge the British to a tennis match. One of the four players, Dwight Davis, developed the tournament format and even purchased a trophy with his own money. The event was originally known as the International Lawn Tennis Challenge but soon became known as the Davis Cup, after Dwight Davis' trophy. By 2015, 125 nations entered what has become the men's tennis premier international team competition.
Inquiries via posterconnection.com
#Tennis #DavisCup #PosterArt #VintagePoster #VintagePosters #fun #art #graphics #posterconnection #originalposter #vintagefinds #interiordesign #vintagehome #vintagedecor #graphicdesign