Today is National Mustard Day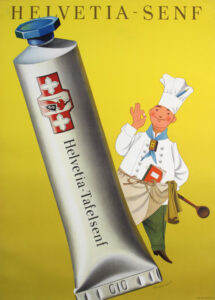 Today is National Mustard Day
National Mustard Day is observed on the first Saturday in August, celebrated especially around the National Mustard Museum in downtown Middleton, Wisconsin. More than 6,000 enthusiastic mustard lovers attend this annual event raising thousands of dollars for local charities. Seems like a perfect occasion to show off this cool vintage mustard advertising poster.
View at https://tinyurl.com/m4ueh96u
#Mustard #VintagePoster #VintagePosters #vintage #art #poster #posters #design #graphicdesign #graphics #originalposter #posterconnection #vintagefinds #interiordesign #vintagehome #vintagedecor