History: Josephine Baker born in 1905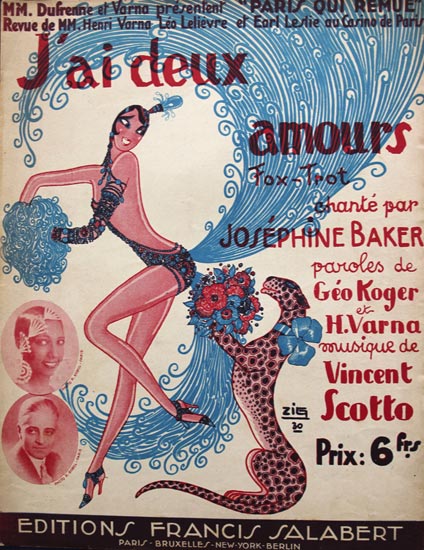 History: Josephine Baker born in 1905
The American-born French dancer, singer and actress was born on this day in 1906. Baker was fascinated by drama and dancing. At age 16 she joined a touring company. In 1923 she danced for the first time in the successful Broadway revue "Shuffle Along" at the Music Hall in New York. She gained world fame for her performance in "La Revue Nègre" in Paris in 1925. With her erotic dancing and daring costumes, especially the legendary banana skirt, Josephine Baker became a symbol of the "Roaring Twenties". Baker was the first black woman to star in a major motion picture (Zouzou, 1934). She refused to perform for segregated audiences in the United States and is known for her contributions to the Civil Rights Movement during the 1950s and 1960s. Baker died in Paris in 1975.
Inquiries via posterconnection.com
#JosephineBaker #VintagePoster #VintagePosters #vintage #originalposter #poster #posters #design #graphicdesign #art #graphics #posterconnection #vintagefinds #interiordesign #vintagehome  https://goo.gl/YC5rQA