History: Rome founded 753 B.C.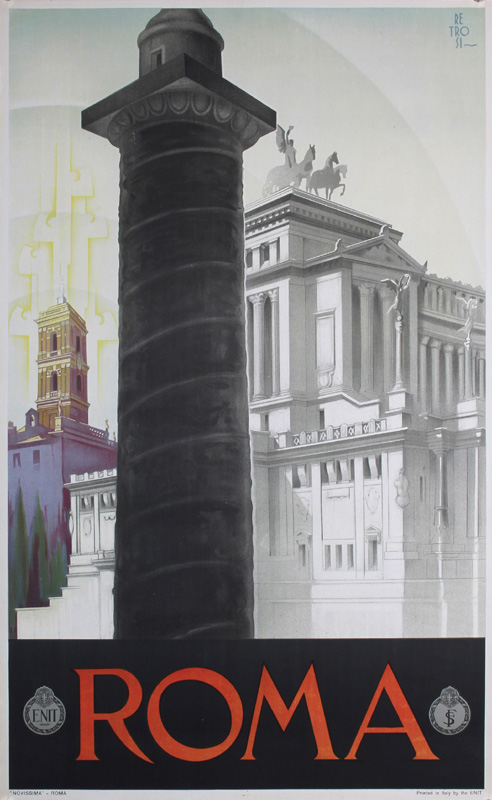 History: Rome founded 753 B.C.
The beginnings of the history of Rome are obscure. Humans have lived in the area known as Rome for at least the last 6,000 years. According to legend, on April 21, 753 B.C., twin brothers Romulus and Remus found Rome on the site where they were suckled by a she-wolf as orphaned infants. It is said that Romulus killed his twin brother, Remus, and named the city after himself. However, this myth supposedly originated sometime during the fourth century and it is thus not really clear where the name Rome originally comes from. Was it really 21 April 753 BC?
View at https://bit.ly/3TUWAiC
#Rome #VintagePoster #VintagePosters #vintage #art #poster #posters #design #graphicdesign #graphics #originalposter #posterconnection #vintagefinds #interiordesign #vintagehome #vintagedecor https://goo.gl/GXcrV8