History: Victor Vasarely born in 1908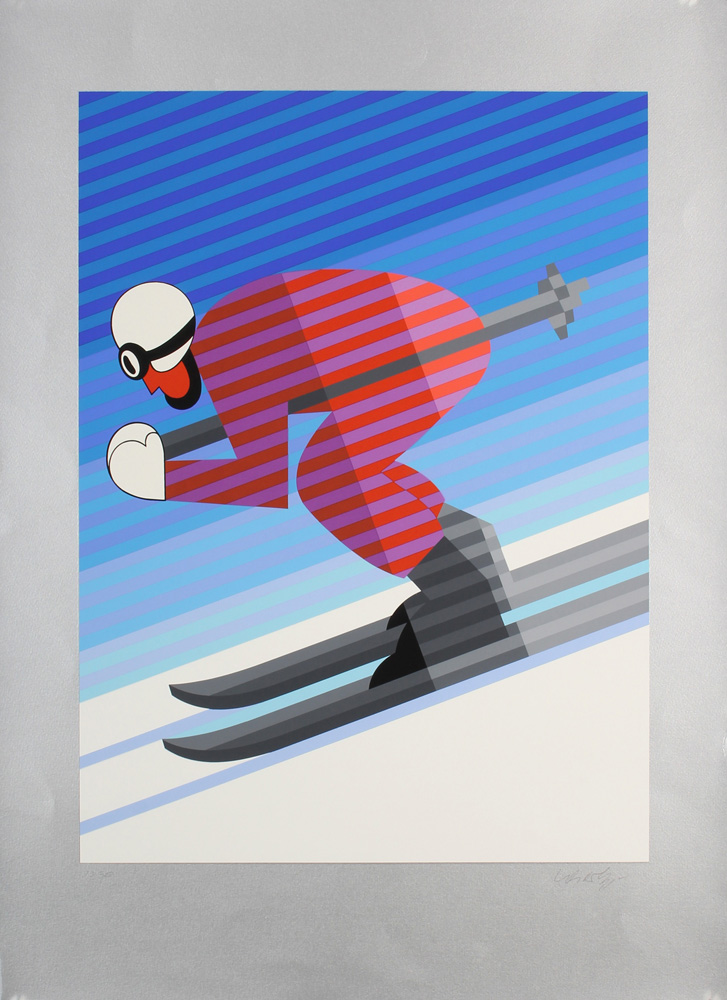 Today in History: Victor Vasarely born in 1908
The Hungarian-French artist Victor Vasarely (born: Gyözö Vásárhelyi ) was born in Pecs, Hungary, in 1908, Vasarely began his artistic training in Budapest in the late 1920s. In 1928, he studied the concepts of the Bauhaus working under Sandor Bortnyk at the Mühely Art School. Vasarely moved to Paris in 1930 and became an independent graphic designer. His early work was characterized by strong black-and-white contrasts. In the late 1940s, Vasarely developed his own geometric abstract style exploiting the deception of the human eye using forms of geometry and color nuances to trigger striking spatial effects. This led to the formulation of the principles of the short-lived Op Art movement in the early 1950s for which Vasarely is probably best known. In 1970, Vasarely opened the first museum dedicated to his art in Gordes, France (it closed in 1996). In 1976, he founded the Fondation Vasarely in Aix-en-Provence (housed in a building designed by Vasarely). In 1976, the Vasarely Museum was established in the artist's birth-town of Pécs. A second museum in Zichy Palace in Budapest followed in 1987. Victor Vasarely died in Paris on March 15, 1997.
We are offering both the official 1984 Olympics poster designed by Vasarely as well as a hand-signed printing (before text) in our April 22 poster sale.
View at https://bit.ly/3K0kzZh
Vasarely #VintagePoster #VintagePosters #vintage #art #poster #posters #design #graphicdesign #graphics #originalposter #posterconnection #vintagefinds #interiordesign #vintagehome #vintagedecor https://goo.gl/GXcrV8