History: Joseph Christian Leyendecker was born today in 1874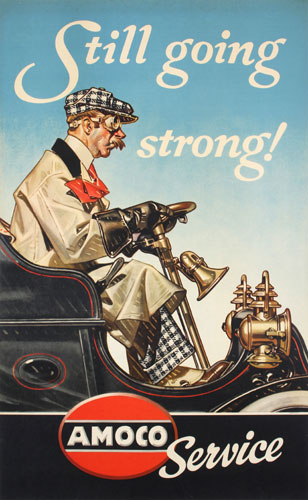 Today in History: Joseph Christian Leyendecker was born today in 1874
On this day in 1874, Joseph Christian Leyendecker was born in Montabaur, Germany. He immigrated with his family to Chicago, Illinois, at the age of 8. Showing an early interest in painting, he got his first job at the age of 16 in a Chicago engraving house on the strength of some large pictures he had painted on kitchen oilcloth. In the evenings after work, he studied drawing and anatomy under John H. Vanderpoel at the Chicago Art Institute. Years later, he and his brother Frank Xavier enrolled in the Academie Julian in Paris.
Upon their return, the brothers moved to New York, where Leyendecker had no difficulty in obtaining top commissions for advertising illustrations and cover designs for leading publications. He found a niche in fashion and merchandise advertising in the 1920s. Cluett Peabody & Company famously hired him to develop a series of images of the Arrow brand of shirt collars. Leyendecker's images came to define the fashionable American man of the early 20th century.
By the end of his career, Leyendecker was a noted American illustrator and graphic designer who, between 1896 and 1950, had painted more than 400 magazine covers, most of them of an idealized America. He painted his first Post cover in 1899 and executed 321 more during the next 40 years. Source: http://www.saturdayeveningpost.com.
Inquiries via posterconnection.com
#PosterArt #VintagePoster #VintagePosters #vintage #art #graphics #posterconnection #originalposter #vintagefinds #interiordesign #vintagedecor #graphicdesign https://goo.gl/YC5rQA https://goo.gl/GXcrV8