History: World's Fair in Osaka, Japan in 1970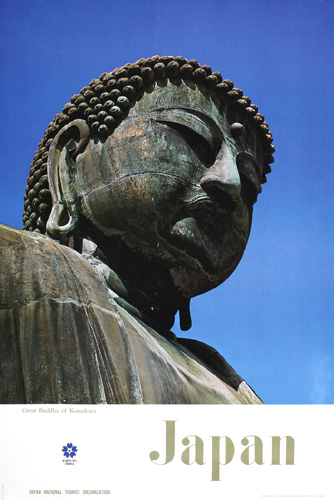 History: World's Fair in Osaka, Japan
On this day in 19970, the first World Exposition in Asia was opened in Osaka (Japan). The theme of the exhibition was "Progress and Harmony for Mankind." Almost 80 states and countless organizations devoted themselves to focus on communication and exhibited the latest developments and designs: wireless communication, video, and screen phones were outstanding technical achievements. Nearly 65 million people visited the fair, providing the organizers with a net income of 52 million dollars, a record profit for any World's Fair. The symbol of the exhibition was a stylized cherry blossom with five petals.
Inquiries via posterconnection.com
#Osaka #WorldsFair #VintagePoster #VintagePosters #vintage #art #poster #posters #design #graphicdesign #paper #graphic #graphics #originalposter #artoftheday #picofhteday #fun #cool #posterconnection #vintagefinds #interiordesign #vintagehome #vintagedecor #designporn https://goo.gl/YC5rQA https://goo.gl/GXcrV8