History: Piet Mondrian born in 1872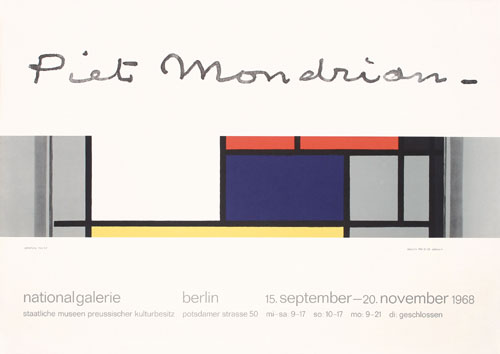 History: Piet Mondrian born in 1872
Happy Birthday, Piet Mondrian. The Dutch painter Pieter Cornelis "Piet" Mondriaan (after 1906 Mondrian) was an important contributor to the De Stijl art movement and is best known for his non-representational form termed neo-plasticism. While Mondrian's early works were naturalistic and impressionistic in nature, his appreciation of cubism around 1910 put him on the path toward pure abstraction. Mondrian's most famous compositions (f.ex. "Composition with Red, Yellow and Blue" from 1921) consisted primarily of grids of black lines and colored rectangles on a white background.
Inquiries via posterconnection.com
#Mondrian #PietMondrian #Vintage #Poster #VintagePosters #VintagePoster https://goo.gl/YC5rQA https://goo.gl/GXcrV8