Today is National #Absinthe Day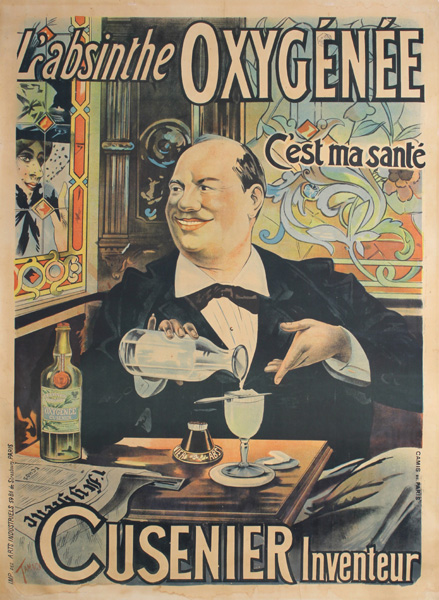 Today is National #Absinthe Day
Absinthe is a very strong green aniseed-flavored liqueur (actually spirit, as it is unsweetened), originally made with the shrub wormwood. French doctor, Pierre Ordinaire, has been credited with the creation of absinthe in the early 19th century. He prescribed it to his patients as a cure for many illnesses. Absinthe became popular among artists and writers as it was rumored to have hallucinogenic effects. Its reputation took severe a downhill turn at the end of the 19th century when the green liquid was blamed for causing madness. In 1905, a French worker is said to have murdered his wife and children after having spent the day drinking absinthe. The drink was soon banned in France, much of Europe and the United States. In 2007, a less potent version of the original absinthe was legalized in the U.S.
Details at https://bit.ly/3nNQJg7
#Absinthe #PosterArt #VintagePoster #VintagePosters #vintage #art #paper #graphic #graphics #artoftheday #picofhteday #fun #cool #posterconnection #originalposter #vintagefinds #interiordesign #vintagehome #vintagedecor #graphicdesign https://goo.gl/YC5rQA https://goo.gl/GXcrV8