History Today: Premiere of "Madame Butterfly"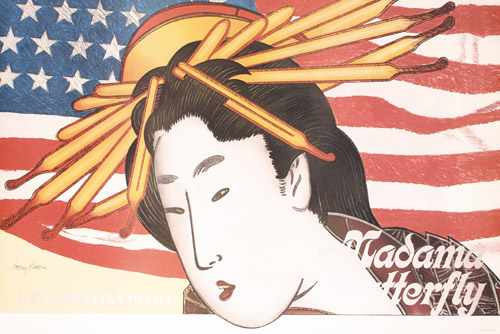 History Today: Premiere of "Madame Butterfly"
It was not all smooth sailing for Giacomo Puccini's opera "Madame Butterfly" at its world premiere at La Scala in Milan, Italy in 1904. Quite the opposite, the opening was interrupted by its hostile audience's disapproving shouts, boos, and whistles. Italian newspapers commented that "the spectacle given in the auditorium seemed as well organized as that on the stage since it began precisely with the beginning of the opera." It was only after Puccini had considerably shortened his opera that it became a huge success. To date, Madame Butterfly is a staple of the standard opera repertoire. Puccini's sentimental music helped foster the unbroken popularity of the Japanese tragedy of the Geisha Cio-Cio-San and U.S. Naval officer Pinkerton. Madame Butterfly followed equally successful Puccini operas like "La Boheme" (1896) and "Tosca" (1900).
Inquiries via posterconnection.com
#Butterflies #MadameButterfly #PosterArt #VintagePoster #VintagePosters #vintage #graphics #artoftheday #picofhteday #fun #cool #posterconnection #originalposter #vintagefinds https://goo.gl/YC5rQA https://goo.gl/GXcrV8