History: Burial chamber of Tutankhamun opened in 1923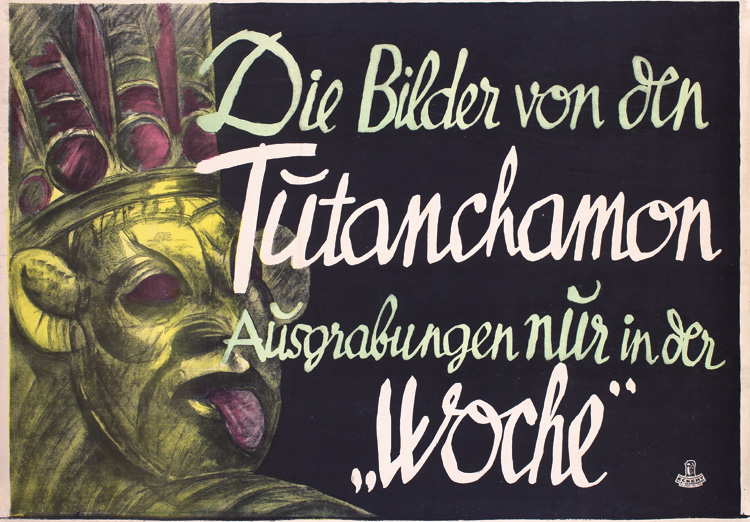 History: Burial chamber of Pharoh Tutankhamun is opened in 1923
On this day in 1923, in Thebes, Egypt, English archaeologist Howard Carter enters the sealed burial chamber of the ancient Egyptian ruler King Tutankhamen, the best-preserved pharaonic tomb ever found in the Valley of the Kings. Carter's discovery is one of archeology's best known, especially due to the myth of the "Curse of Tutankhamun" that was sparked by the death of Lord Carnarvon who was one of the first to enter the chamber. Despite rumors that a curse would befall anyone who disturbed the tomb, its treasures were carefully cataloged, removed, and included in a famous traveling exhibition called the "Treasures of Tutankhamen." The exhibition's permanent home is the Egyptian Museum in Cairo.
Inquiries via posterconnection.com
#Tutankhamun #Fenneker #PosterArt #VintagePoster #VintagePosters #vintage #posterconnection #originalposter #vintagefinds #interiordesign #graphicdesign https://goo.gl/YC5rQA https://goo.gl/GXcrV8