History Today: Davis Cup established in 1900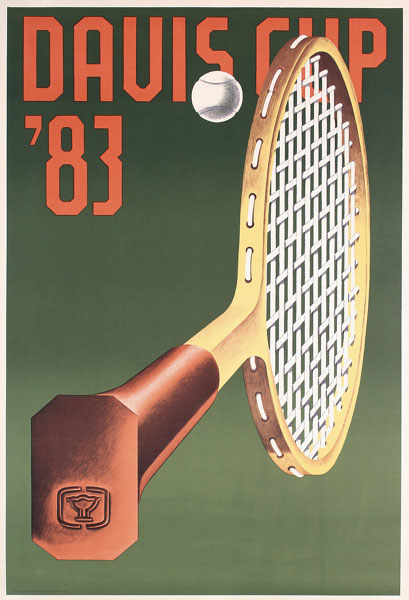 History Today: Davis Cup established in 1900
On this day in 1900, the silver trophy known today as the Davis Cup is first put up for competition when American collegian Dwight Filley Davis challenges British tennis players to come across the Atlantic and compete against his Harvard team. Great Britain, regarded as the world's leading tennis power, answered Davis' challenge, and on August 8, 1900, three top British players came to the Longwood Cricket Club in Brookline, Massachusetts, to compete against Davis and his all-Harvard team. Davis had devised a three-day format for the event that still exists today: two singles matches on the first and third days, and a doubles match on the second day. He was captain of the U.S. team and on August 8 received serve on the very first Davis Cup point, which he hit out. He ended up triumphing in the singles match, however, and the next day with Holcombe Ward defeated the British doubles team. Rain forced the cancellation of two of the singles matches, and the first Davis Cup ended with a 3-0 Harvard sweep.
The next year, the Doherty brothers helped take the trophy back to England for the first time. In 1904, Belgium and France entered the Davis Cup competition, and soon after, Australia and New Zealand, whose players played collectively as Australasia. The trophy did not return to the U.S. until 1913 and then stayed only for a year before departing for Australasia. Today, the Davis Cup, as the International Lawn Tennis Challenge Trophy is commonly known, is the premier trophy of international team tennis. Each year, dozens of nations compete for the right to advance to the finals. Shortly before his death in 1945, David said of the growing prestige of the Davis Cup, "If I had known of its coming significance, it would have been cast in gold." Source: www.history.com.
Inquiries via posterconnection.com
#DavisCup #PosterArt #VintagePoster #VintagePosters #vintage #art #paper #graphic #graphics #artoftheday #picofhteday #fun #cool #posterconnection #originalposter #vintagefinds #interiordesign #vintagehome #vintagedecor #graphicdesign https://goo.gl/YC5rQA https://goo.gl/GXcrV8