History: Wolfgang Amadeus Mozart born in 1791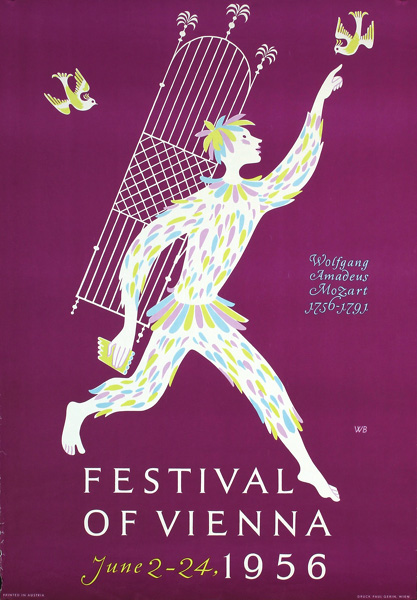 Today in History: Wolfgang Amadeus Mozart born in 1791
On this day in 1791, the prolific and influential composer Wolfgang Amadeus Mozart (1756 – 1791) was born in Salzburg, Austria. Mozart's father Leopold recognized and furthered his son's musical genius early on. At the age of six, Wolfgang Amadeus was already a sensation on the piano and the violin. At age nine, he composed his first opera – "Apollo and Hyacinthus." At 13, he was appointed "concert master" by the Archbishop of Salzburg, performing before European royalty. In 1781 Mozart moved from Salzburg to Vienna where he worked as an independent composer, achieving fame but little financial security. During the last decade of his life, he composed many of his best-known symphonies and operas, including parts of his unfinished Requiem. Mozart died at his home in Vienna on December 5, 1791. The circumstances of his early death have been the source of much debate. Mozart was survived by his wife Constance and two sons.
Details at https://bit.ly/3mubRaT
#Mozart #PosterArt #VintagePoster #VintagePosters #vintage #art #paper #graphic #graphics #artoftheday #picofhteday #fun #cool #posterconnection #originalposter #vintagefinds #interiordesign #vintagehome #vintagedecor #graphicdesign https://goo.gl/YC5rQA https://goo.gl/GXcrV8