History: Stanley Walter Galli born in 1912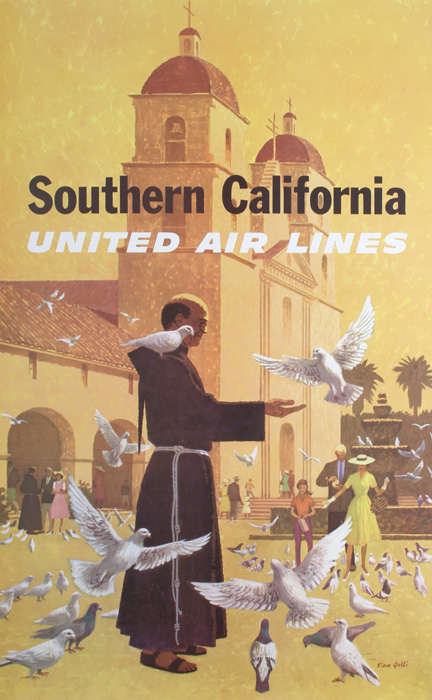 History Today: Stanley Walter Galli born in 1912
On this day in 1912, Stanley Walter Galli was born. The San Francisco native studied at the California School of Fine Arts in San Francisco and the Art Center School in Los Angeles before he launched his illustration career in the late 1930s. Over the decades, his works appeared in McCall's, Ladies Home Journal, Readers Digest, True Magazine, and the Saturday Evening Post. He also designed 26 postage stamps for the USPO. In the poster world, Galli is well-known for his beautiful travel posters for United Airlines that were commissioned during the late 1950s through the mid-1960s. Galli died in 2009 at the age of 97.
Details at https://bit.ly/3XgqYEQ
#StanGalli #PosterArt #VintagePoster #VintagePosters #vintage #art #paper #graphic #graphics #artoftheday #picofhteday #fun #cool #posterconnection #originalposter #vintagefinds #interiordesign #vintagehome #vintagedecor #graphicdesign #designporn https://goo.gl/YC5rQA https://goo.gl/GXcrV8