Today is National Hat Day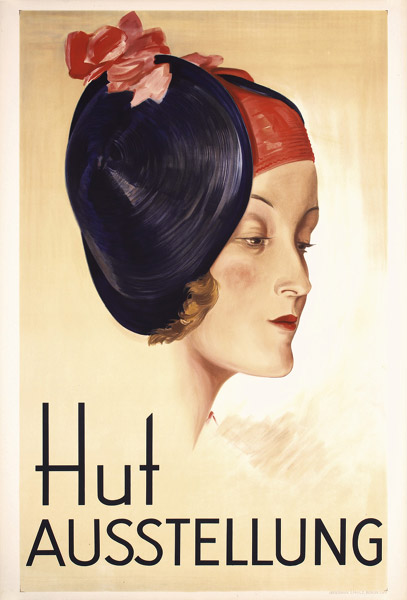 Today is National Hat Day
Hang on to your hats and celebrate in style on January 15. Some trivia? Hats may be worn for safety and protection, religious reasons, ceremonial reasons, warmth, or fashion. In the Middle Ages, hats were an indicator of social status. In the military, hats may denote one's nationality, branch of service, rank, and/or regiment. Structured hats for women began to be worn in the late 16th century. Millinery is the designing and manufacturing of hats. The term "milliner" is derived from the city of Milan, Italy. The best quality hats were made in Milan in the 18th century.
Millinery began as traditionally a woman's occupation, as the milliner not only created hats and bonnets but also chose lace, trim, and accessories to complete an outfit. In the middle of the 1920s, to replace the bonnets and wide-brimmed hats, women began to wear smaller hats that hugged their heads.
Inquiries via posterconnection.com
#NationalHatDay #PosterArt #VintagePoster #VintagePosters #vintage #art #paper #graphics   #fun #cool #posterconnection #originalposter #vintagefinds #interiordesign #vintagehome #vintagedecor #graphicdesign  https://goo.gl/YC5rQA https://goo.gl/GXcrV8