Today is National Beer Lovers Day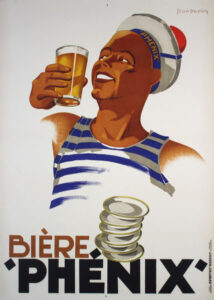 Today is National Beer Lovers Day
"Milk is for babies. When you grow up you have to drink beer."
~ Arnold Schwarzenegger
Beer is one of the world's most popular alcoholic drink. It has been around for centuries dating as far back as the Egyptians and Romans. Nowadays, Craft beer is a million-dollar business and breweries are becoming the most popular hobby to take part in.
Beer is one of the oldest beverages humanity has ever produced, it dates back to the 5th millennium BC in Iran, as ancients were drinking beer upon its discovery. However, our modern society is crazy about beer due to its taste, the way it makes people feel, and the commemorative way in which beer is used. It's generally used for celebration or a get-together and it is everywhere.
A few small facts: 1) A beer lover or enthusiast is called a cerevisaphile. 2) Germany serves beer ice cream in popsicle form. Its alcoholic content is less than that found in "classic" beer. 3) The only instance in which beer was prohibited on a legal level was the prohibition period of the 1920s.
Inquiries about this original, vintage poster at posterconnection@gmail.com
Details at https://bit.ly/3JWUolV
#Beer #BeerLovers #PosterArt #VintagePoster #VintagePosters #vintage #art #paper #graphic #graphics #artoftheday #picofhteday #fun #posterconnection #originalposter #vintagefinds #interiordesign #vintagehome #vintagedecor #graphicdesign https://bit.ly/3vWL77h https://goo.gl/GXcrV8