History: Major blackout in 2003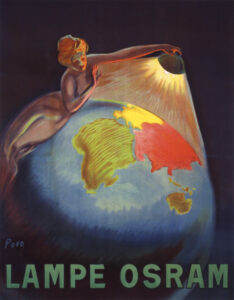 Today in History: Major blackout in 2003
On this day in 2003, massive power failures caused chaos across the eastern United States and Canada, hitting major cities such as New York and Ottawa. The worst power cut in US history affected more than 50 million people. Power was up and running again after nearly 30 hours. Most of the blame for the blackouts was laid on an Ohio-based plant operator, FirstEnergy, one of whose plants had shut down unexpectedly, cutting off a major supply route into the main electrical grid.
#electricity #blackout #PosterArt #VintagePoster #VintagePosters #fun #art #paper #graphic #graphics #artoftheday #picofhteday #fun #posterconnection #originalposter #vintagefinds #interiordesign #vintagehome #vintagedecor #graphicdesign #designporn https://goo.gl/YC5rQA https://goo.gl/GXcrV8