Today is National Vinyl Record Day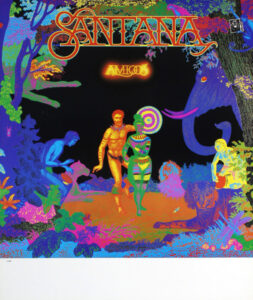 Today is National Vinyl Record Day
The vintage vinyl is almost as much of a classic as the bands themselves. Vinyl used to be the main means for commercial distribution of pop music from the 1950s through the early 1990s when the compact disk started to take over (which since has been replaced by digital downloads or streaming music). A vinyl record is also known as a gramophone record, phonograph record or simply a record – an analog sound storage medium consisting of a flat disc that has an inscribed, modulated spiral groove. While vinyl left mainstream production in the early 1990s, it experienced a strong revival with collectors and audiophiles in the past decade.
Inquiries about this original, vintage poster at posterconnection@gmail.com
Direct link to poster at https://bit.ly/3eehxl9
#Vinyl #VintagePoster #VintagePosters #vintage #originalposter #poster #posters #design #graphicdesign #art #paper #graphic #graphics #artoftheday #picofhteday #fun #cool #posterconnection #vintagefinds #interiordesign #vintagehome #vintagedecor #designporn https://goo.gl/YC5rQA https://goo.gl/GXcrV8