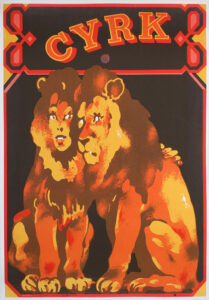 Today is World Lion Day
Lion Day aims to raise awareness of the majestic hunter, the ultimate feline, the king of the jungle, the big fluffy kitty of the Serengeti… Hmm, we should have left it at 'king of the jungle'.
Basically, it's all about lions, but you've probably got that from the name.
This celebration of the animal kingdom's most beautiful and fearsome creature was founded by Big Cat Rescue, the world's largest accredited sanctuary dedicated to big cats. August 10th is a day for people to come together from across the world to pay tribute to the mighty lion in as many ways as possible. Though a fun and exciting occasion for all, its foundations are based on a very serious matter: lion numbers have dramatically declined to the point where the species needs to be placed on the endangered list, just like its larger cousin the tiger.
How you celebrate is entirely up to you. You could change your social media profile pictures to a lion for the day, draw a sketch and share it with friends, find out who has the loudest roar or even get your coworkers to sponsor you to wear a lion jumpsuit to work, then make a donation to Big Cat Rescue's ongoing mission.
At the very least, please Like the official Facebook page and follow @BigCatRescue on Twitter, because the more we spread the word, the greater the chances of these incredible animals gracing our planet forevermore.
Source https://www.daysoftheyear.com/days/lion-day/
For inquiries, email posterconnection@gmail.com.
#‎Lions ‪#PosterArt #VintagePoster #VintagePosters #fun #art #paper #graphic #graphics #artoftheday #picofhteday #fun #posterconnection #originalposter #vintagefinds #interiordesign #vintagehome #vintagedecor #graphicdesign #designporn https://goo.gl/YC5rQA https://goo.gl/GXcrV8