History: Louis Armstrong born in 1901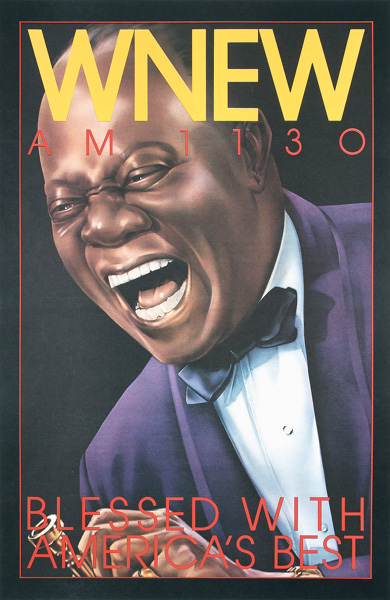 Today in History: Louis Armstrong born in 1901
Louis Armstrong is best known as one of the greats in jazz music. Born in New Orleans, he began playing in public after dropping out of school at age 11. By the time he was 14, Armstrong was playing his cornet in a nightclub. Like many other jazz musicians, he moved to Chicago which was quickly becoming the center of Jazz in the United States. Over the next few years even during the great depression of the early thirties he still found work due to his unique style. In 1964 he recorded his biggest hit "Hello, Dolly!" which not only went to number 1 on the pop music chart but even dislodged the Beatles. Armstrong died on July 6, 1971.
For inquiries, email posterconnection@gmail.com.
Direct link to the poster at https://bit.ly/3AXYNjy
#LouisArmstrong #PosterArt #VintagePoster #VintagePosters #vintage #art #paper #graphic #graphics #artoftheday #picofhteday #fun #posterconnection #originalposter #vintagefinds #interiordesign #vintagehome #vintagedecor #graphicdesign #designporn https://goo.gl/YC5rQA https://goo.gl/GXcrV8